NHS and Health Payment Software Solutions
Access PaySuite offers a range of innovative and secure payment tools and systems designed specifically for the NHS trusts and other entities within the health care industry. These cutting-edge solutions come with a multitude of features and benefits that can completely transform your healthcare payment solutions.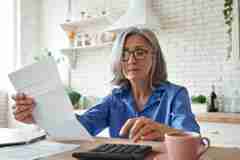 Transform Your NHS Trust's Income Potential with Streamlined Patient Payment Solutions 
✓ Unlock income opportunities for your trust

We make it simple for patients to pay by card, cash, cheque and contactless, whether over the counter, online or on the move, with fully PCI-DSS compliant payments solutions which integrate seamlessly with other systems to reduce costs and improve efficiency.

✓ Collect charges anytime, anywhere

Whether for the canteen, parking, out of hours A&E prescription charges or medical care for patients not eligible for free treatment, with our smart mobile payment options you can collect charges at anytime, anywhere on your premises.

✓ Make it easier to confirm eligibility for free treatment

Our identity verification tools make it easy for staff to easily check patients' ID to determine whether they qualify for free treatment, combined with convenient payment options to suit the requirements of your trust.

✓ Digital payment collections to increase cash flow

Our unique artificial intelligence-based collection and income management tool uses smart automation to speed up payment collections and reduce operational costs, improving your business cashflow.
Customer Story: Leeds Teaching Hospitals NHS Trust
View our customer story from Leeds Teaching Hospitals NHS Trust to see how they have benefited from our payment collection solutions. 
Transform Your Health Care Payment Solutions
Our healthcare payment solutions are designed to streamline billing and payment management processes, alleviate administrative burdens, and boost overall efficiency. By leveraging these solutions, healthcare providers can optimise their financial operations, enhance patient satisfaction, and maximise revenue potential. 
Efficient Billing and Payment Management
Our health care payment solutions can streamline the billing and payment management process for NHS trusts and healthcare providers. It can automate tasks such as generating invoices, sending payment reminders, and processing payments, reducing the administrative burden on staff and improving efficiency.  
Secure Integration with Electronic Health Records (EHR) Systems
We seamlessly integrate with your current financial and administrative systems, providing customised solutions for every department and location. With our 3D Secure and PCI DSS Level 1 Compliance, you can trust in the security of your payments. By integrating payment processing software with EHR systems, healthcare providers can effortlessly connect patient billing and payment data with medical records. This integration enhances accuracy, minimises errors, and offers a comprehensive overview of patient financial information. 
Reporting and Analytics
By leveraging our health care payment solutions, healthcare providers can access valuable insights into their revenue cycle and financial performance, facilitating improved financial decision-making. These insights are derived from comprehensive reports on payment trends, outstanding balances, and other essential metrics. 
Unlock additional income for your trust with seamless overseas charging
Make the most of available funding streams by unlocking income from overseas patients who are required to pay for their treatment. Providing identify verification tools alongside flexible payment systems, Access PaySuite can help health trusts turn the requirement for overseas charging into an easily accessible income opportunity. Staff have the tools they need to check patients' ID, with convenient payment options to suit the requirements of your trust. 
Ready to
start getting paid?
Get in touch today to discuss your health care payment management needs with one of our expert advisors. 
Every payment made easy
As the experts, we're on hand to help you manage your payments across our range of hassle-free solutions.