All payments in one place at a great price
Payment Software.
Accept payments easier, faster, from anywhere
Give your customers choice in how they want to pay. Whether that's Direct Debit, credit and debit card transactions, PayPal or digital wallets, our flexible, cloud based payment solutions caters to all, at the very best price. Let us take care of the payments so you can focus on growing your business.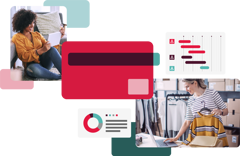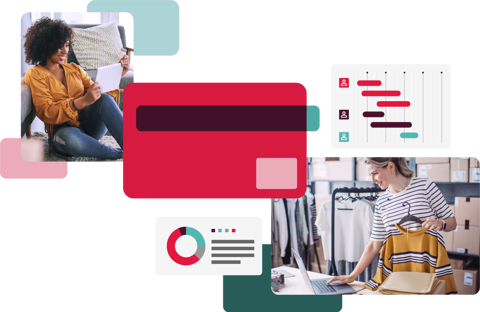 Trusted by over 5k companies
All payments in one place
Direct Debit

Card payments

Integrated payments

On-demand pay

Direct Credit
Add value
with flexible payment choices
✓ Increase revenue and improve cash flow – choose the payment method that's right for your business, whether that's Direct Debit, credit or debit cards, PayPal or digital wallet.
✓ Generate revenue fast - Chasing customers is no fun! Integrate all payments with your website and you could be accepting payments in just a few minutes.
✓ Enhance security - Your customers will have peace of mind that payments are processed quickly, securely and compliantly by an FCA authorized business.
✓ Happy customers – Improve your customer experience and let customers pay wherever and however they like. Choose from collecting Direct Debits, accepting debit or credit cards and everything in between.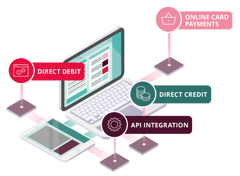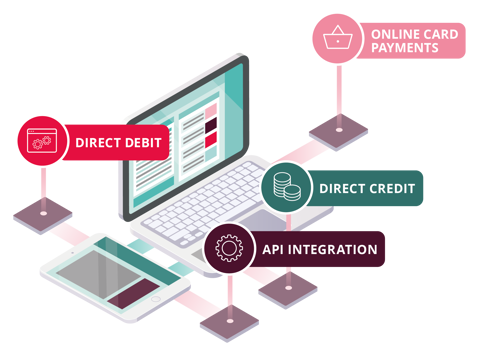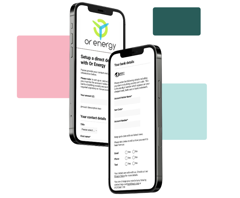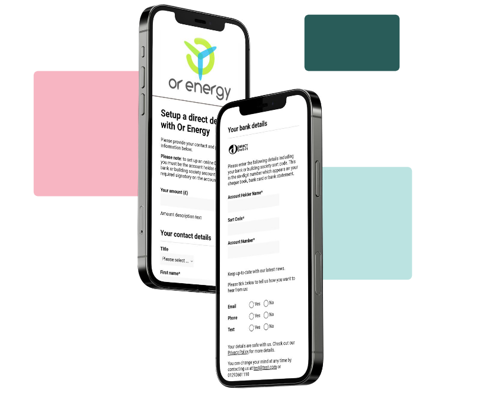 Seamless, secure, transparent payment solutions for all businesses.
Why Access PaySuite?
Flexible solutions

From online card payments to Direct Debit and everything in between! We offer flexible payments at prices that meet your needs and scales as you grow.

Customer focused

Our online ticketing system is available for everyone and our customer service plans are designed to suit your business. We are proud to have a +56 NPS score for customer satisfaction.

Payments at a great price

Our simple and transparent pricing is one of the most competitive. There's no set up fee and we offer custom pricing for businesses with large payment volumes or high value transactions.

Backed by the best

Led by a team of experts with over 20 years of experience in payment, Access PaySuite is part of The Access Group, a leading provider of business management software with over 75,000 customers.
Product Features
Seamless Software

Simple setup! One payment software to manage your Direct Debits, online credit and debit card, PayPal and digital wallet payments. Forget long development times, embrace fast, efficient payments.

Market Leading API

Integrating with Paysuite is a breeze with our API that allows payment processing to be plugged straight into your website, CRM, ERP or accountancy software.

Detailed Reporting

Have clear visibility on all your payments from anywhere, anytime. See who you've collected from, how much, failed payments and more.

Great customer experience

Offer a seamless, simple payment experience by providing multiple methods of payment, reducing friction and encouraging repeat business.
Discover
our pricing options
Simple, affordable pricing, with no set-up fee. Customised packages available for businesses with large payments volume.
Bringing together leading software from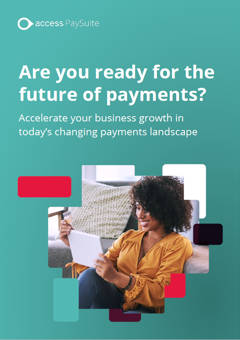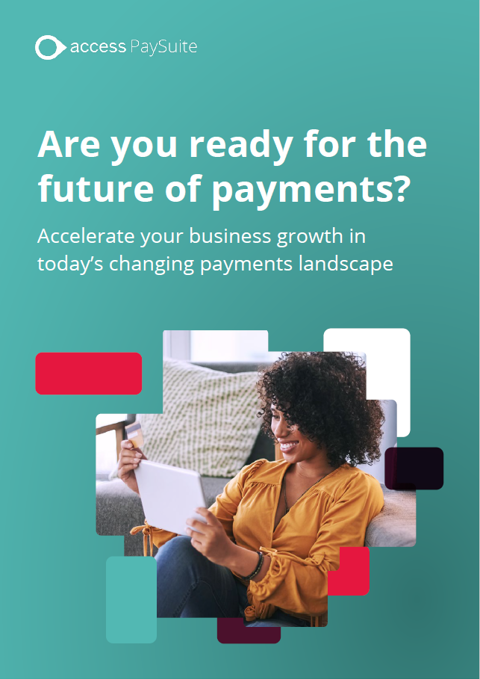 Whitepaper
Are you ready for the future of payments?
Business and consumer payments are fundamentally changing. Accelerate your business growth in today's payments landscape.
Like what you see?
Getting paid should be simple – and that's where we come in! Get in touch and one of our friendly team can talk you through how we can help you.