Payment Processing
for Insurance Companies
Our suite of payment processing solutions designed for insurance businesses allow you to improve payment experiences across the entire policy journey. From collecting premiums, to processing payouts, Access PaySuite will ensure that payments are simplified – making things easier for both your customers, and internal teams.
We provide insurance payment processing to leading insurance businesses
Secure and convenient payment processing for customers
Access Paysuite's targeted insurance payment solution helps to speed up reconciliation, improve customer loyalty, and reduce payment issues, by allowing you to align with customer payment preferences. 
Our payment and direct debit processing software can also help to differentiate your offering, giving you the freedom to process collections and payouts in the way that you want.
Authorised and regulated as a Payment Institution by the Financial Conduct Authority, our full PCI-DSS compliant payment solutions and additional identity verification tools also allow you to ensure safe and secure online payments.
Offer flexibility and choice
to your policy holders
Let us help you to facilitate payments for all of your customers; some want to complete transactions in seconds and continue with their day, while others prefer to take their time and speak to an agent to check that their details are correct. Our solutions are people-focused, enabling choice and flexibility to suit everyone.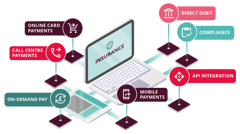 Download our latest Insurance focused report
Future-proofing payments
in the insurance sector
Specifically tailored for insurance companies and brokers of all sizes, this guide delves into the ever-evolving landscape of consumer trends and behaviors within the insurance sector.
Discover invaluable insights and tips to help you navigate current industry challenges, and how to innovate your payment processing strategy to improve customer experience, compliance, and efficiency.
What our insurance payment solutions customer Think Insurance says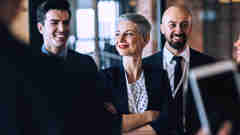 Access Paysuite has helped us develop a more reliable and slicker process for our payment collections which has supported our growth, without increasing workload and resource requirements internally to manage. We have plans to enhance the process with them further, taking advantage of the technical solutions available to integrate with our internal system and gain further efficiencies in the coming months.
James Wapples, Think Insurance
Read Think Insurance Case Study
Benefits of Access PaySuite payment processing platform for insurance businesses
Seamless customer experience

Give your customers a seamless payment experience by providing a transparent and efficient insurance payments processing service for both collections and payouts.

Improve payment accuracy

Work with us as a payments technology partner that can provide streamlined, integrated payments to improve your operational efficiency.

Stand apart from your competitors with efficient insurance payment processing

Improve your customer experience by using our payment & direct debit processing software. Our integrated solution allows you to create a point of difference through fast, accurate and timely payment collections and claims.

Improve insurance policy sales by accepting online card payments

If you are looking to scale your online insurance policy sales, Access PaySuite's online card payments processing service can help you facilitate quick and easy checkout for new and existing customers.
Insurance Direct Debit payment solution
Our insurance Direct Debit software is a payment solution designed to make it easier for your customers & team to manage recurring insurance payments. Read the Ripe Insurance case study to find out how our insurance Direct Debit solution helped them streamline their payment processes and ensure data security.
Ripe insurance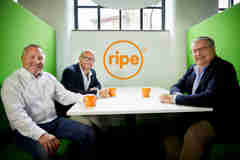 Commercially focused on tech and data, Access PaySuite are experts in their field, and our partnership with them is helping to drive our model. In fact, it's key to keeping our business efficient; plus I know and trust that they'll stay ahead of changes in banking down the track.
Read Ripe Insurance Case Study
Simple,
affordable pricing
No set-up fee and transaction fees as low as 4p. Customised packages available for businesses with large payments volume.
Simplify your operations with our insurance direct debit solution today!
Give your organisation the stability and freedom it needs to drive higher levels of growth by seamlessly automating your payments by using our insurance payment processing solution processes.
Every payment made easy
Your customers may choose to spread payments out monthly or quarterly, while some might prefer to make one-time payments. Access PaySuite allows you to do either, supporting a range of different payment methods - from online payments or over the phone, and by credit card or directly from their bank account. 
As the experts, we're on hand to help you manage your insurance payments across our range of hassle-free solutions:
Ready to start getting paid?
Give your organisation the stability and freedom it needs to drive higher levels of growth by seamlessly automating your payment processes.