Online payment services built for growth
Safe, secure and hassle-free debit and credit card payments from Access PaySuite. Whether you're looking to accept one off or recurring payments, our online card payment processing is fast to set up and enables you to earn more revenue, more quickly.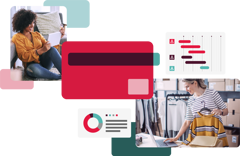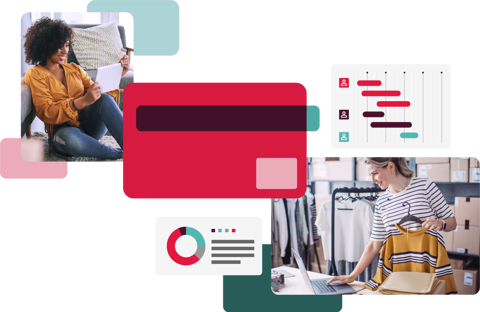 Trusted by thousands of businesses and organisations
Accept online card payments and grow your revenue
Bring a frictionless online payment experience to your customers. Our solution works for start ups, growing businesses and established ecommerce or subscription enterprises, and gives your customers choice and flexibility on how they want to pay.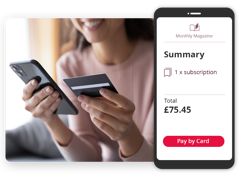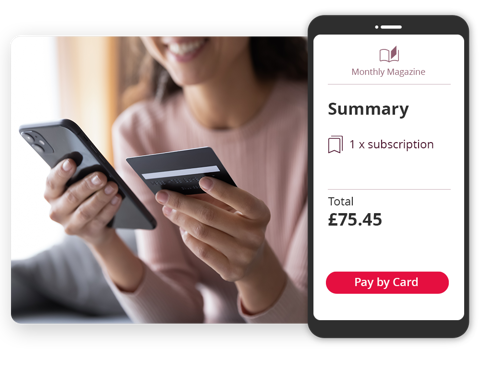 Giving customers the freedom
to choose their online card payment method
We understand that your customers prefer to make their online payments using the payment method that is most convenient. From Visa and Mastercard to Apple Pay, we offer a wide range of card payment options, so they can choose the one that works best for them.
With our intuitive online payment system and secure payment processing, you can rest assure that transactions will be secure.
Create a payment link and get paid in minutes
Set up a unique payment link with your logo and email it to your customer for a quick and easy payment. There's no code required and you don't need an ecommerce website – you can simply create a link to an online payment page and share it instantly with your customers.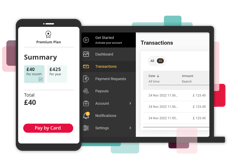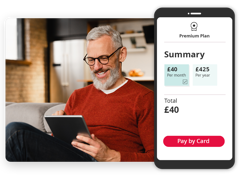 Embed payments into your website
Give your customers a seamless online payment experience by embedding a payment checkout in your website. Simply copy and paste code into your CMS, and offer your customers a frictionless, enhanced online payments experience, ensuring they're always happy to return.
Get started in minutes
There's no need for you to apply for your own merchant account or payment gateway. Once you're onboarded, you can start processing online payments in minutes.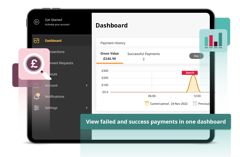 Simple,
affordable pricing
No set up costs, fees from 1.3% and 20p per transaction. We also offer customised pricing for businesses with large volumes in for payments, and preferential fees for Access customers.
Secure and safe online payments
We have one of the highest level of card payment security with PCI Level 1 security compliance. Access PaySuite is authorised and regulated as a Payment Institution by the Financial Conduct Authority.
Why choose PaySuite for your online payments
✓ Cut payment abandonment

Remove any distractions and email customers a payment link or send them direct to your website payment page.

✓ Convenience and choice

Your customers can pay with all major credit and debit cards plus PayPal and Apple Pay.

✓ Faster payments, faster revenue

Receive funds one working day after the transaction is made.

✓ Easy to manage

Access all your data via a payments dashboard – giving you clear visibility of your finances, simpler reconciliation, and more efficient internal processes.
We also provide a dedicated payment gateway and acquiring solution
For businesses looking for a secure payment gateway and a merchant account, our acquiring solution provides the highest level of security and is compliant with the Payment Card Industry Data Security Standard (PCI DSS).
Our payment gateway is fully customisable, allowing you to tailor the look and feel of your payment page to match your brand. You can also access detailed reports on payments and transactions, giving you the insights you need to manage your payment operations.
If you're looking to accept international payments, we can support you with setting up a new internet merchant account for you. We work with 250+ international acquirers worldwide, giving you choice in whatever territory or currency you want to accept payment.
Putting all payments in one place
Our payments solutions also enable you to collect Direct Debit payments at competitive rates, together with online card payments. Keep costs down, meet your customers' needs and watch your business grow with recurring revenue collections.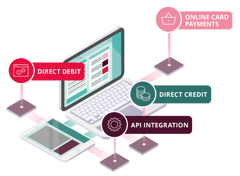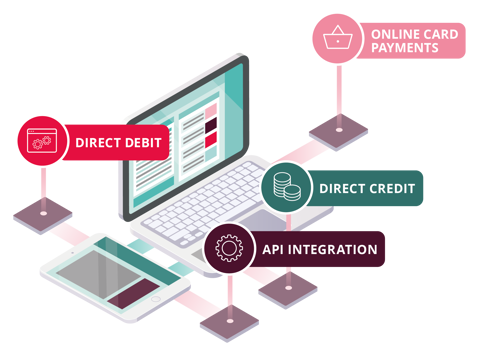 We're trusted by businesses all over the globe
Ready to start getting paid?
Give your organisation the stability and freedom it needs to drive higher levels of growth by seamlessly automating your payment processes.