Housing Payment Processing Software Solutions
Access PaySuite offers a complete payments ecosystem that helps Housing Associations and tenants to get on with life. We enable simple and accessible payment methods for your tenants, helping to ensure long-term support and satisfaction.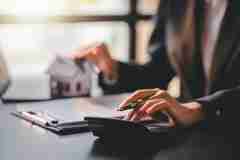 Transform Your Customer's Housing Payment Experiences
✓ Going above and beyond for your tenants

A complete payments eco system solution built with your customer in mind.

✓ More control for your customers

A quick, simple and easy way to collect rent online, however your customer chooses to pay.

✓ Clear, supportive and easy to use

A range of options for integrating with your back-office systems, for real-time payment and income updates and reporting. We also have options available for identity verification and fraud management for local authorities and other organisations, if required.

✓ Real-time income management reporting

Connecting our platform to your existing systems will enable you to access real-time income data and reconcile and report on income through all payment channels, speedily and with ease.
Simplifying Payments for You and Your Tenants
Our modular payments ecosystem has been designed to enhance the efficiency and convenience of your housing association's payment processes. Our software empowers you to cultivate stronger, long-term relationships with your tenants, while streamlining your operations. 
Tenants have the freedom to choose how they want to make their payments whether it's online, over the phone, face-to-face, or at the Post Office, we've got you covered.
Online Payments
Tenants can conveniently make payments through your website or a dedicated online portal.
Direct Debit Payments
Ensure timely and hassle-free payments by allowing tenants to authorise automatic deductions from their bank accounts on a recurring basis.
Card Payments
Allow tenants to pay using their debit or credit cards. This can be done online, over the phone, or in person.
Bank Transfers
Bank transfers can be facilitated through our Open Banking solution, which enables secure and direct transfers without the need to share sensitive bank account details. A secure link is provided by your organization, enabling customers to make payments effortlessly. The money is instantly transferred to your organization's bank account, ensuring real-time payments and enhancing the financial flow.
Face-to-Face Payments
In-person payment options are also available, where tenants can visit the housing association's office or designated payment locations to make their payments.
Third-Party Payment Services
Housing associations may partner with third-party payment service providers that offer a range of payment channels, such as mobile payment apps or prepaid cards, to cater to tenants' preferences.
Here's what two of our happy customers have to say...
Simple,
affordable pricing
No set-up fee and transaction fees as low as 4p. Customised packages available for businesses with large payments volume.
More time for what matters
Greater efficiency means greater opportunity to get on with the things that matter. With Access PaySuite all payments are in one place and PCI DSS compliant, making it easier to manage income and allow you to better focus on delivering positive tenant outcomes. 
Automated Payment Reminders
Say goodbye to chasing late payments. Our software automates payment reminders, sending timely notifications to tenants about upcoming due dates. This feature helps reduce late payments and improves cash flow for your housing association. 
Integration with Accounting Software
Our housing payment processing software seamlessly integrates with Xero, saving you time and effort in manual data entry. This integration ensures accurate financial records and simplifies reconciliation processes. 
Reporting and Analytics
Gain valuable insights into your housing association's financial performance with our powerful reporting and analytics tools. Track payment trends, identify outstanding payments, and generate comprehensive reports effortlessly. 
Enhanced Security and Compliance
We prioritise the security of your housing association's financial data. Our software adheres to industry-standard payment security protocols, ensuring that all transactions and sensitive information are encrypted and protected from unauthorised access. 
Ready to start getting paid?
Let us support you in supporting your tenants. Whether you need a new online rent payment system or an update to your income management system, we can provide the payments ecosystem to suit your needs. Get in touch today!
Every payment made easy
As the experts, we're on hand to help you manage your payments across our range of hassle-free solutions.