Online Retail Payment Software Solutions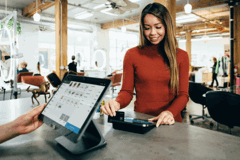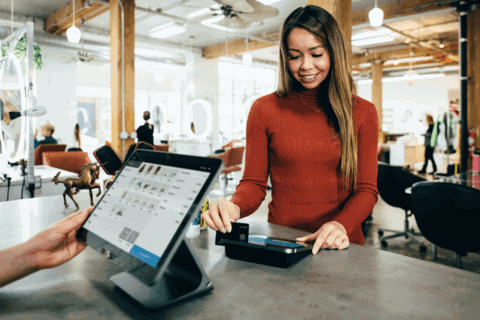 Take Your Business to the Next Level with Our Payment Solutions for Retailers
Our cutting-edge online retail payment solutions are transforming the way retail businesses handle transactions. Say farewell to the headaches and inefficiencies of manual processes and embrace a seamless, secure solution. Discover the incredible benefits that come with our retail payment solutions. 
Streamline Your Retail Operations with Access PaySuite's Payment Processing Software

 
In today's fast-paced world, customers demand convenience and flexibility in payment options. With our cutting-edge payment processing software, you can provide a seamless experience for your customers while boosting sales. Our software solutions cater to a wide range of payment methods, including credit cards, debit cards, mobile payments, and contactless transactions. By offering a variety of payment options, you'll attract more customers and significantly enhance your chances of closing sales. 
Boost Sales with Versatile Payment Processing Software for Retail Businesses

 
In today's fast-paced world, customers expect convenience and flexibility when it comes to payment options. Our payment solutions for retailers support a wide range of payment methods, including credit cards, debit cards, mobile payments, and even contactless transactions. By offering multiple payment options, you'll attract more customers and increase the likelihood of closing sales. 
Enhance Security and Fraud Protection 

 
Security is a top priority for any retail business. Our retailer payment processing software utilises the latest encryption technology to safeguard sensitive customer data. With built-in fraud detection and prevention measures, you can rest assured that every transaction is secure and protected against fraudulent activities. Gain your customers' trust and protect your reputation with our robust security features. 
Achieve Seamless Integration with Existing Systems

 
Our payment solutions for retail seamlessly integrate with your current point-of-sale (POS) system, inventory management software, and accounting tools. Say goodbye to manual data entry and enjoy real-time synchronisation, ensuring accurate and up-to-date financial records. 
Improve Customer Experience

 
Our sophisticated rules engine uses smart automation for faster decisions and a more streamlined customer experience, while mobile-friendly payment options make it quick and easy for customers to purchase from you. Access PaySuite's retail payment system allows users to create a competitive advantage by offering customers a wide choice of secure global payment methods, including cards, direct debits, APMs, P2P, and barcode payments.  
Reduce Your PCI Burden

 
Let us take on PCI-DSS and GDPR compliance responsibility. When it comes to accepting payments on your website, we believe you shouldn't have to compromise. Whether you choose to build the payment experience yourself via an API or want to outsource it using our advanced hosted solution, we take the payment security and PCI headache out of card payments for retailers, regardless of your integration preference.  
Maximise Customer Acceptance Rates and Conversions

 
Reduce false positives and chargebacks while countering fraud with our cutting-edge fraud and risk management software. It supports ID verification (ID&V), anti-money laundering (AML), and Know Your Customer (KYC) processes, ensuring a smooth and secure payment experience. 
Ensure Your Success with a Resilient Payment Gateway

 
Make sure customers can always make a purchase, even during your busiest times. Access PaySuite's online payment gateway features next-generation technology for continuous reliability and uptime, with the bandwidth to cope with the heaviest peak traffic volumes. 
Drive Conversions

 
Understanding that the customer journey extends through to the point of payment is crucial when it comes to increasing conversion rates. That's why our payment solutions are geared towards offering your customers more choice, convenience, and simplicity. From mobile-optimised payment pages to secure customer wallets, we make it easier for you to control your end-to-end customer experience, no matter the device. 
Expand Internationally 

 
Expanding into new markets or territories presents a wealth of opportunity, but it also comes with increased exposure to fraudulent transactions and higher decline rates. Our Fraud and Risk management platform enables you to configure bespoke rules for each market or territory, enabling you to build payment acceptance strategies according to your risk appetite. 
Transform Your Retail Payments System Strategy With Our Product Range
Offering multi-channel payments to your customers has never been easier with our suite of retail payments processing software solutions and features.  
Simple,
affordable pricing
No set-up fee and transaction fees as low as 4p. Customised packages available for businesses with large payments volume.
Every payment made easy
As the experts, we're on hand to help you manage your payments across our range of hassle-free solutions.
Ready to start getting paid?
Ready to upgrade your payment strategy and elevate your retail business to new heights? Embrace the power of people-focused payments within retail with our innovative software.