We were keen to broaden the breadth of payment methods available to Brunel customers. We knew this would benefit the university by improving our cashflow too. This all needed to be based on a fully secure and compliant payment process. 
The Solution: Enabling PCI DSS Compliance

 
Counter receipting has allowed the University to implement efficient face-to-face payments, whilst remaining PCI DSS Compliant. Secondly, taking payments over the phone securely through Paye.net and then, most importantly, an online payment solution, allowing greater flexibility for our students. The system also allows easy upload into Brunel's systems and can be further developed with other areas of the University as needed, since it has an online interface. 
The Results
An easy solution that fit best with our needs to: not only improve our cashflow, with transacting timely payments, but also improving our student experience with the breadth and flexibility of payments options available to them. 
A system that's easily manageable, as our resources are limited, which also fully meets the University's expectations. The excel SQL for reporting purpose is superb and allows much faster resolutions of queries. All transactions are recorded into a single database making reconciliation much easier too.  
Ready to start getting paid?
Ready to transform your education payment process with our customisable payment collection and income management solutions. Perfect for Universities, Colleges, and Schools.
You may also be interested in these related guides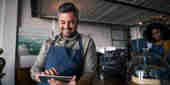 How to get a PCI DSS compliance certification?
PCI DSS compliance is a contractual requirement between you and your acquiring bank. Failure to comply means higher transaction costs and increased levels of risk across the entity you represent.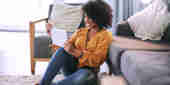 What is PCI DSS compliance certification?
The Payment Card Industry Data Security Standard (PCI DSS) was established by the payment card schemes, as a unified standard, to baseline the minimum security requirements necessary to protect payment card data.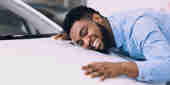 Getting PCI Compliant
Following changes to Visa's Account Information Security Programme, from 1st October 2009 all merchants processing less than 1 million transactions annually (Level 2, 3 and 4) must process via a PCI DSS certified provider, such as Access PaySuite, or provide certification of their own PCI DSS compliance to their acquirer.