Direct Debit services for businesses
No matter the size of your business, Access Paysuite can take care of your one-off and recurring payments giving you confidence in your cashflow, reducing your operating costs and simplifying your business management.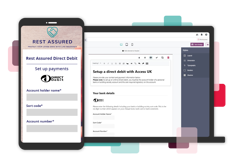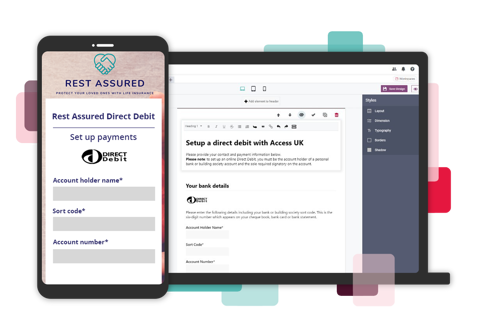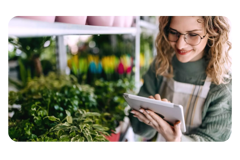 Reduce payment failures
with Direct Debit
With our Direct Debit solution, it means chasing invoices becomes a thing of the past, and as a Direct Debit provider we retry failed payments so there's no loss or interruption to your income, ensuring your cashflow is consistent and reliable.
Full payment visibility
with detailed reporting
Get under the skin of your Direct Debit collections with our comprehensive reporting suite, enabling you to understand paids, unpaids, re-presents and indemnity claims, so you have clear visibility over your income.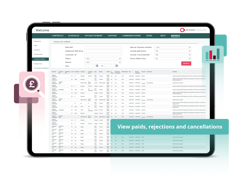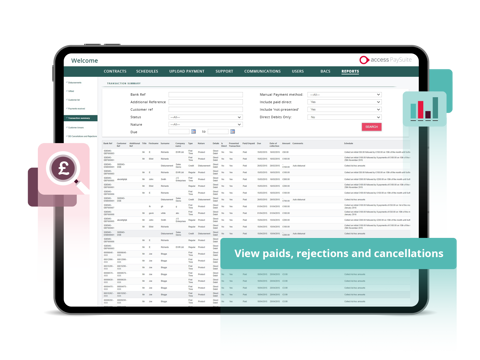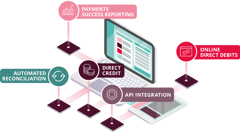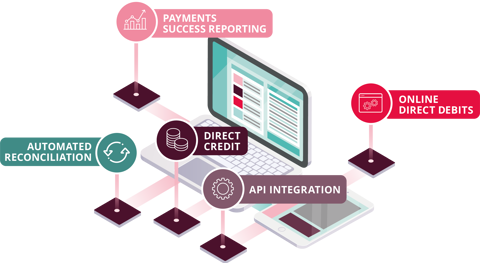 Connect to
third party software
Our market-leading API means you can integrate your Direct Debit payments to your business software, CRM, ERP, accounting system, and more. Forget manual reconciliations and embrace automation with our online Direct Debit system.
Discover
our pricing options
Simple, affordable pricing, with no set-up fee and transaction fees as low as 4p
Benefits of automating your payments
✓ Cash flow

Direct debits are among the cheapest methods of payment and can help to prepare your business for any cash flow challenges

✓ Save time

Chasing customers is no fun! Streamline your processes so you can focus on growing your business, not boring admin

✓ Security

Your customers will have peace of mind with the Direct Debit Guarantee and being backed by FCA approved business

✓ Happy customers

As you'll be providing flexible payments methods that are backed by Direct Debit Guarantee
Don't take our word for it...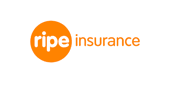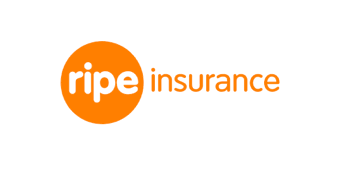 Ripe Insurance
"From start to finish, Access PaySuite have understood our business and delivered what we needed from a Direct Debit collection company." Paul Williams, Chief Executive, Ripe Insurance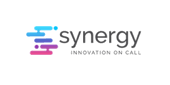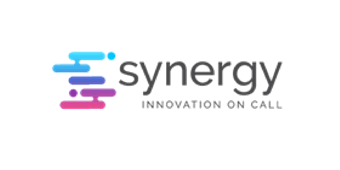 Synergy
"Access PaySuite's back office system is exceptional. We can log in and see live payment data; we can see where refunds are coming from; we have all the details of failed payments we need." Natalie Whitlie, Account Director, Synergy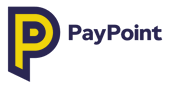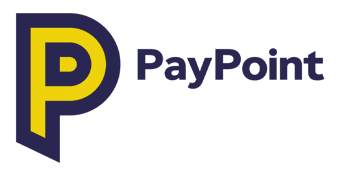 PayPoint
"We've fully become an omnichannel digital payment provider with Access PaySuite. The speed in which we took this to market was the quickest part of it, taking less than six months. If we had tried to do it ourselves, it would've been a long process. Access PaySuite allows us to set up our clients with Direct Debit services within days." Mark Anderson, MultiPay Product Manager, PayPoint
Frequently Asked Questions
What is a Direct Debit payment?

A Direct Debit is a simple and easy way of making regular and occasional payments to another business or organisation, such as utility bills, or mobile phone bills.

It works by you giving permission to a business or organisation to take money from your bank account by giving your account number and sort code.

The organisation that you're paying will need to provide you with the amount you will be paying and when the money will be collected - before any payment is taken from your account.

Money is collected from your account automatically and if there are any changes to when it's going to be collected or the amount, you will be notified before it happens.

Direct Debit is the most established payment in the UK for regular payments. Over 50% of bills are paid by Direct Debit and at least 9 out of 10 adults have at least one Direct Debit.

Despite the pandemic which caused Direct Debit payments in some sectors to slow, such as gym memberships, paused mortgage payments, Direct Debit volumes still rose by another 1% to a 4.5billion.

What is a Direct Debit service provider?

A Direct Debit service provider is an organisation that is a specialist in Direct Debit services. Usually called a Direct Debit bureau, they are experts in optimizing your Direct Debit payments, conversions and minimizing any payment failures.

Like Access PaySuite, they take care of all the manual work involved in making submissions to Bacs on your behalf. They usually have APIs that allow Direct Debit payments to be connected to software to automate business processes to free up time within finance teams.

How do I set up Direct Debit for my business?

For any business looking to offer Direct Debit payments to customers, you have to have access to the Direct Debit Scheme which is owned and operated by Pay.UK.

There are two ways to get set up on the Direct Debit Scheme, either doing it yourself or via a third-party Direct Debit bureau.

Managing Direct Debits in-house:

This is usually for larger organisations who want to manage it themselves entirely, i.e. direct access, also known as becoming a direct submitter.

The first step would be to obtain a Service User Number (SUN) from your bank. This involves completing a series of forms which then the bank evaluates if your business is eligible for the Direct Debit scheme.

It can take several weeks for your bank to approve you as a direct submitter. You then need to develop or purchase the software to make the Direct Debit payments; as well as have the in-house knowledge to provide the right information to Bacs so payments are made accurately and on time.

Direct Debit outsourcing

A Direct Debit bureau looks after the submissions of your Direct Debit payments to Bacs. Some bureaus, like Access PaySuite, provide you with a webpage that lets you set up Direct Debits online or over the phone, as well as via paper.

However in the main bureaus are there to remove the manual processes, as all payments are automatically collected and submitted to Bacs without you needing to be involved.

There are two options for managing your Direct Debits via a bureau:

Your own assigned SUN: This means that your name will show up on your customer bank statements, reducing any unnecessary cancellations.
Making use of the bureau's SUN: Direct Debit payments can be set quickly, however, your customers will see the bureau's name on their statements, rather than yours.

 

How do Direct Debit collections work?

To start collecting Direct Debit payments, your customer provides you with a Direct Debit Mandate or Direct Debit Instruction (DDI). This authorizes you to collect payments from them at any time.

For example, if your customers are agreeing to a regular and fixed amounts, such as a membership payment, there will be a specific payment that is taken at the same time.

To start taking Direct Debit payments, you just need to notify them via "Advance Notice" to let them know a payment is leaving their account. This is usually done in writing or by email and needs to be approved by your sponsoring bank.

The beauty of Direct Debit for fixed payments, there's no need to keep notifying customers – an initial notification is enough before payment is collected.

However, for variable amounts, advance notice is needed before any change and must include payment date and amount.

How is money transferred via Direct Debit payments?

Any payments are transmitted via Bacs. Essentially, your bank transfers any funds directly to your account, at the same time that your customer's bank pays out to your bank.

It will take a few days to check whether a payment has been successful or not. Most payments are successful using Direct Debits, however, any failed payments will be registered by Bacs who then notify the bureau with the reasons why. Read our Unpaid reason codes.

One of the benefits of Direct Debits is that customers can request a refund for any Direct Debit that has been taken from their account at any time. This is called an Indemnity Claim.

Bacs notify businesses of any refund requests, the customer is refunded and then the amount is reclaimed from the business 14 days later.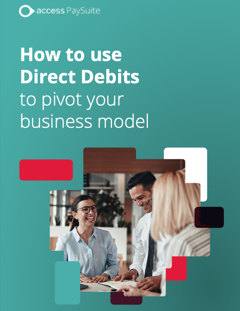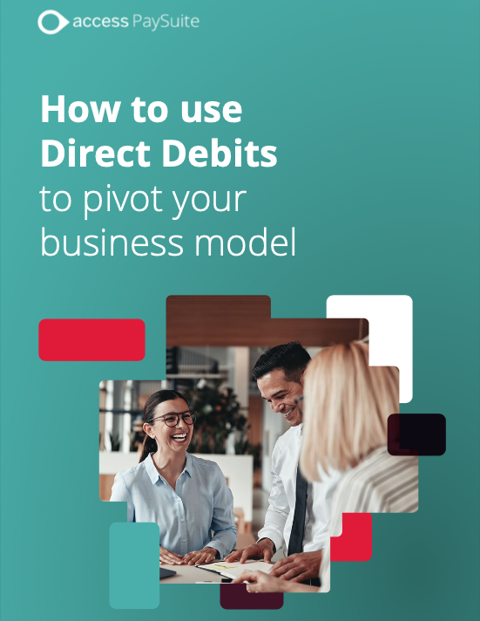 Guide
How to use Direct Debits to pivot your business model
One of the biggest issues for many business owners is the unpredictability of their income stream. Our guide outlines the benefits of a subscription model and how you can set it up for your business
Ready to start getting paid?
Give your organisation the stability and freedom it needs to drive higher levels of growth by seamlessly automating your payment processes.