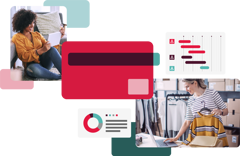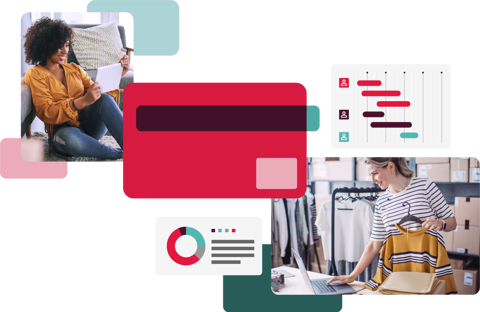 Online card services
Safe, secure and hassle-free debit and credit card payment solutions from PaySuite. Whether it's one off or recurring payments, give your customers choice and convenience on how they want to pay.
Accept a range of payments instantly
Bring frictionless online payments to your customers. We support a variety of online payment channels, so they can choose how they want to pay.
Online payment gateway page
Create your own branded online payments page, add custom fields if you need and enable customers to save their cards online for faster and frictionless payments.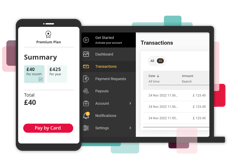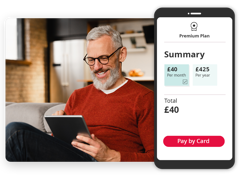 Payments for any sized business
Whether your an SMB or an enterprise organisation, ecommerce or subscription model, our card payment solution can scale with you. Our advanced functionality means we can offer enhanced workflows, interactive processing and more, giving you greater insight into your customers and payments.
Internet merchant account
If you're looking for an internet merchant account, we've got you covered. We work with over 250+ international acquirers, so we can offer a choice of card and alternative payment methods that suit you and your customers.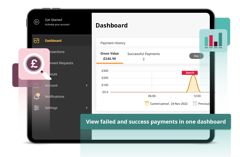 Simple,
affordable pricing
No set-up fees, flexible transaction fees and customised pricing for businesses with large payments volume.
Why choose PaySuite for your online payments
✓ Cut payment abandonment

A mobile responsive, branded payments page brings trust and confidence to your customers.

✓ Fast and frictionless payments

Retain customers through our customer wallet, storing card details for a fast, smooth payment checkout.

✓ Secure, seamless payments

Our fraud and risk management tools bring the highest standards for payment platforms, protecting your customers and your business.

✓ Easy to manage

Access all your data via a payments dashboard – giving you clear visibility of your finances, simpler reconciliation, and more efficient internal processes.
Putting all payments in one place
Our solution enables you to take payments from Direct Debit to one-off card transactions at an affordable price. That means you can meet customer needs keep cost down and watch our business grow.
Ready to start getting paid?
Give your organisation the stability and freedom it needs to drive higher levels of growth by seamlessly automating your payment processes.