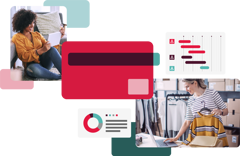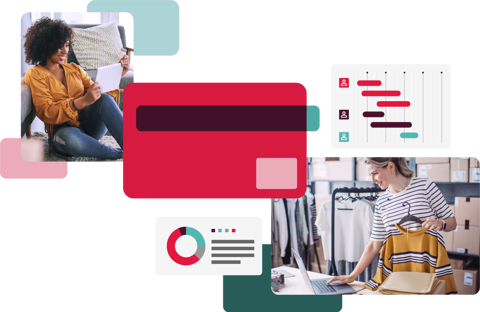 Online card services
Enable and ensure customer payments are safe, secure and hassle-free with our online card payment services. Our solution enables you to offer your customers greater choice and convenience on how they want to pay, whether that's from credit or debit card to PayPal and everything in between.
Accept a range of payments instantly
We support a variety of payment channels, so your customers can choose how they want to pay.
Faster Payments
Set up, accept and manage payments from a range of channels, in just a few minutes and if you choose Faster Payments, you could receive funds in as little as one working day after the transaction is made.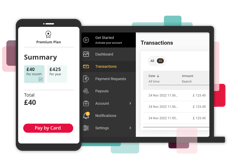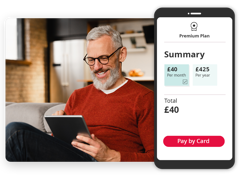 Enhance customer experience
Bring frictionless online payments to your customers and giving them a seamless payments journey, ensuring they'll return again and again.
Simple,
affordable pricing
No set-up fee, fees from 1.4% and 20p per transaction. Customised pricing available for businesses with large payments volume.
Benefits of an online payments gateway with Access PaySuite
✓ Take payments instantly

No more time setting up accounts, managing multiple integrations, and handling compliancy and risk regulations. We'll do the heavy lifting so you don't have to.

✓ Drive cash flow

You can enable Faster Payments which will reduce settlement times to just one day, so funds will be in your account quicker.

✓ Secure, seamless payments

Our platform meets the highest security standards for B2B payment platforms, compliance and security, including tokenization.

✓ Easy to manage

Access all your data via a payments dashboard – giving you clear visibility of your finances, simpler reconciliation, and more efficient internal processes.
Putting all payments in one place
Our solution enables you to take payments from Direct Debit to one-off card transactions at an affordable price. That means you can meet customer needs keep cost down and watch our business grow.
Ready to start getting paid?
Give your organisation the stability and freedom it needs to drive higher levels of growth by seamlessly automating your payment processes.